Comprehensive Health Care Services for
Dogs and Cats
Welcome to the Hamilton Wenham Veterinary Hospital!
The hospital is located in quaint downtown Hamilton, which boasts quintessential New England charm.
Ample parking is available in the adjoining parking lot.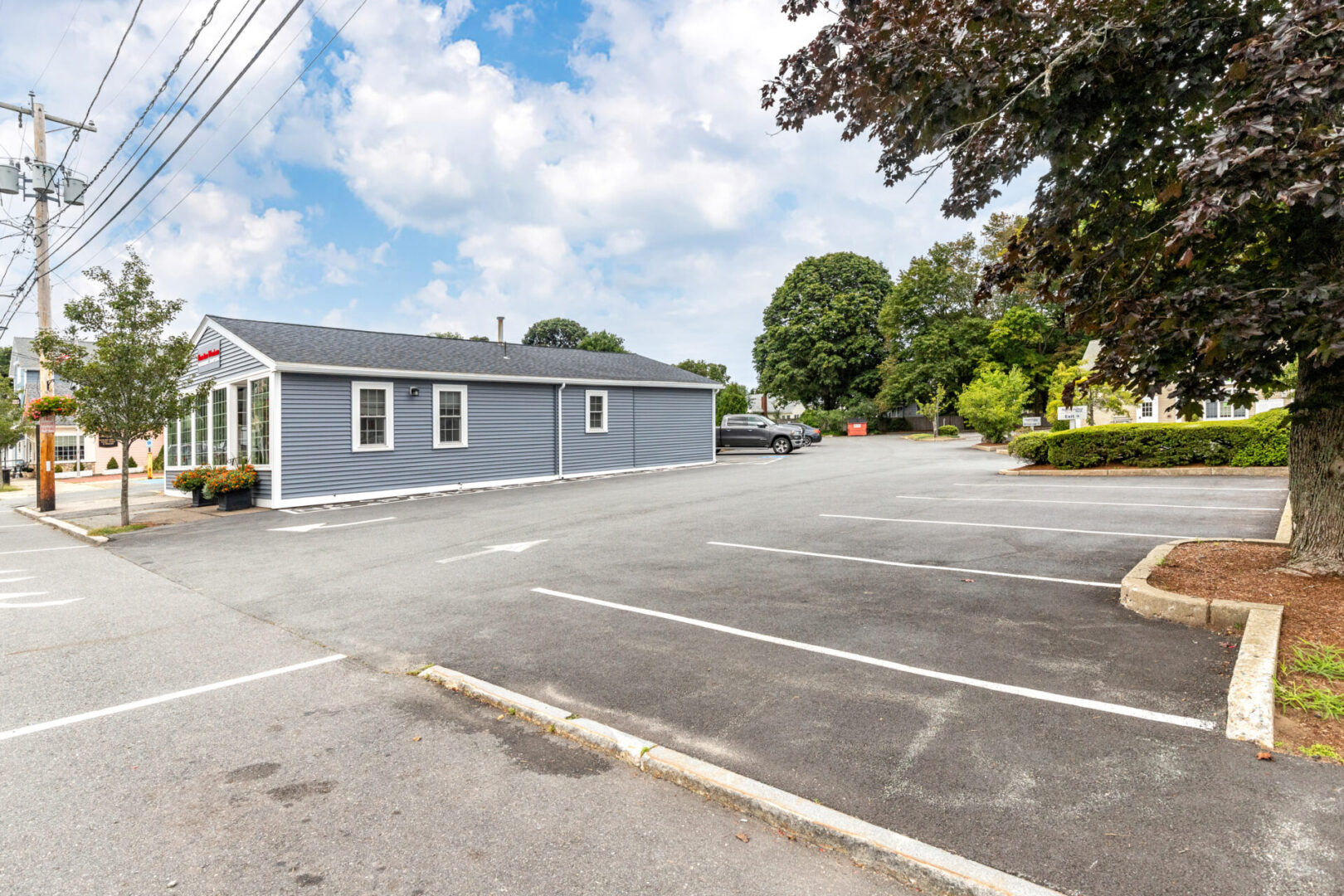 Stress minimization is emphasized in the exam rooms. Nonslip mats are placed on the exam tables and on the floors. The rooms are stocked with plenty of treats to make the visit a rewarding experience for your pet! The hospital staff is trained in low-stress handling techniques to reduce fear/anxiety that your pet may feel toward the veterinary office visit.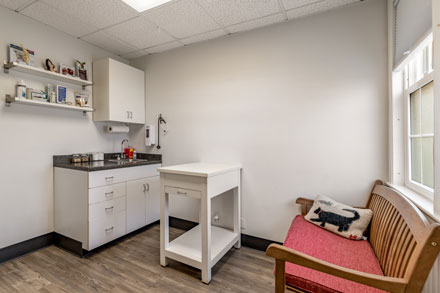 This space is primarily used for surgical preparation and for performing dentistry. The digital dental radiography unit takes high-quality x-ray images of the oral cavity, allowing for accurate diagnosis and precise treatment of dental disease.
The digital radiography system allows us to efficiently process x-ray images of the skeleton and internal organs. All x-ray images are sent to board-certified radiologists for expert analysis.